Welcome to my site dedicated to David E. Kelley's emmy-award winning drama, "The Practice".

"The Practice" is a hip, legal drama from the creator of "Chicago Hope" and "Ally McBeal" and - so says the Australian TV Week - has joined the select group of television shows designed for people who suspect they may be too smart for TV.



"The Practice" can be seen in Australia on Monday nights at 9:30pm on the Seven Network, and on Sunday nights in America on the ABC Network at 10pm EST and 9pm Central.

20 June 2002 - Okay, I admit defeat. I'm sorry to all the lovely people out there who continue to email me and ask me questions, but I'm not going to be updating this website anymore unless something spectacular happens. I even have cable now, where The Practice is on every day and I still can't get up the same enthusiasm for it. I'll put up what I've completed of the transcript of "Do Unto Others" (it's still half done) and anything else that I've been saving, but otherwise there will be no further updates. I'm very sad, because I put a lot of time and effort into this, my second try at my first website. Unfortunately, I'm now a third year law student working part-time and trying to have a life too and I don't have time to continue. The below mentioned obsession with Star Trek and a new fondness for Frasier aren't helping. Please feel free to continue to email me with any questions that are generally The Practice-related, but remember that I have't seen the most recent episodes. Thank you all for your support, and the website will remain up (as is) until Tripod is really nasty and takes it down.

Regards, Ryana
5 June 2001 One of the reasons the season five info on this website hasn't been updated (other than a rather full timetable) is that the last episode I've seen is 'Mr Hinks Goes to Town'. So, anyone with questions about season five after this episode, I'm sorry, but I can't answer them!


Episode Transcripts

Character Profiles


Cast Profiles

Episode Guide

Awards


Legendary Quotes and One-liners

Scrapbook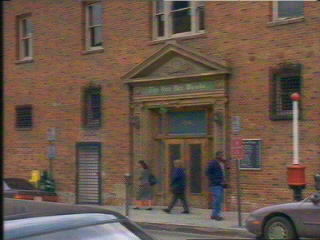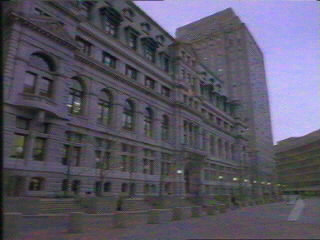 ***********************

Sign My Guestbook
View My Guestbook





You are "Practice-Fan" number
to visit this site since May 4, 2000!
This "The Practice" site owned by Ryana.
[ Previous 5 Sites | Previous | Random Site | List Sites | Next | Next 5 Sites ]
IMPORTANT
"The Practice" is a David E. Kelley Production in association with Twentieth Century Fox Television. This is a fan page and is in no way associated with the show, its producers or its cast. No copyright infrigement is intended by this site.



© Ryana's The Practice Page